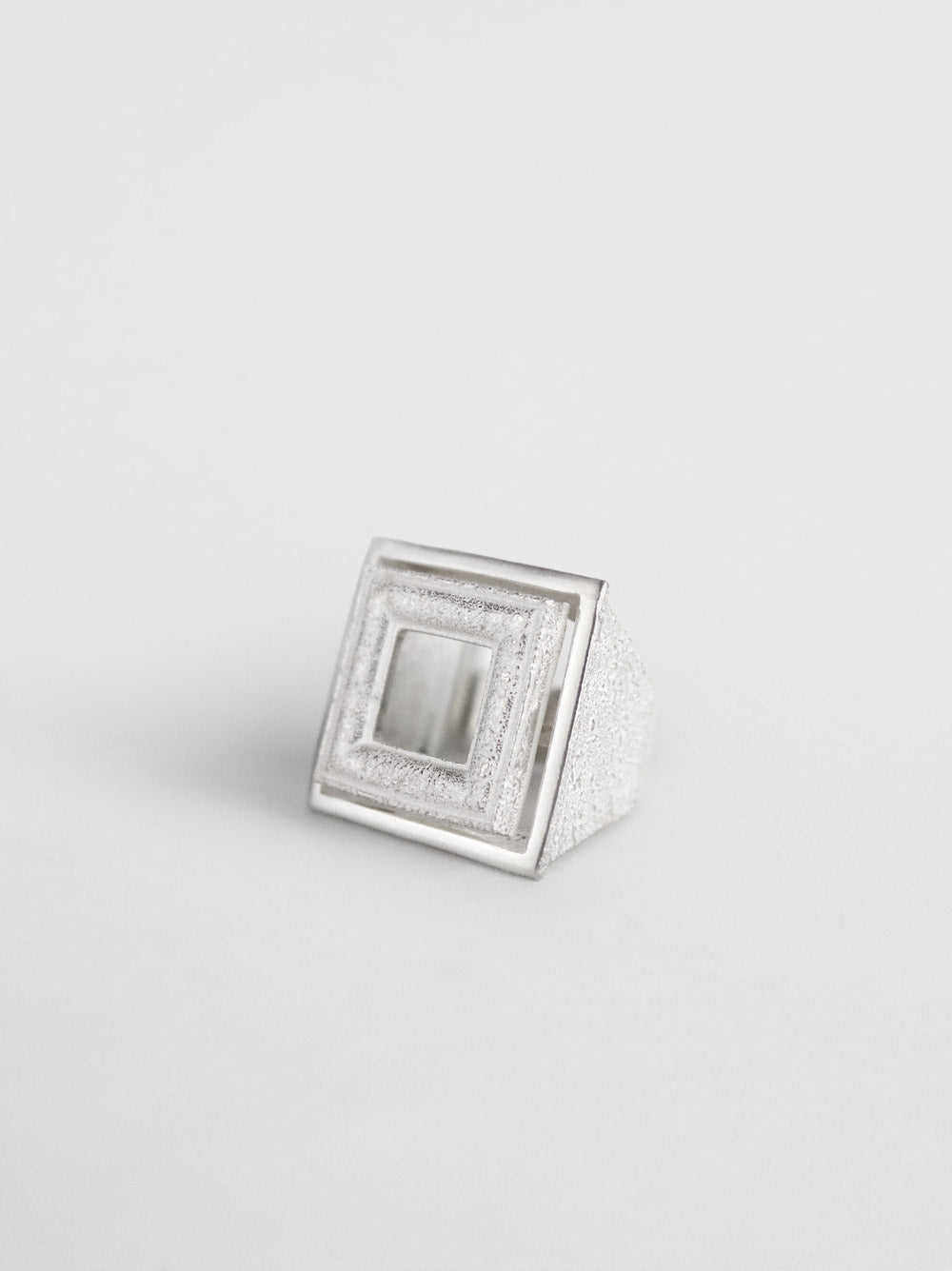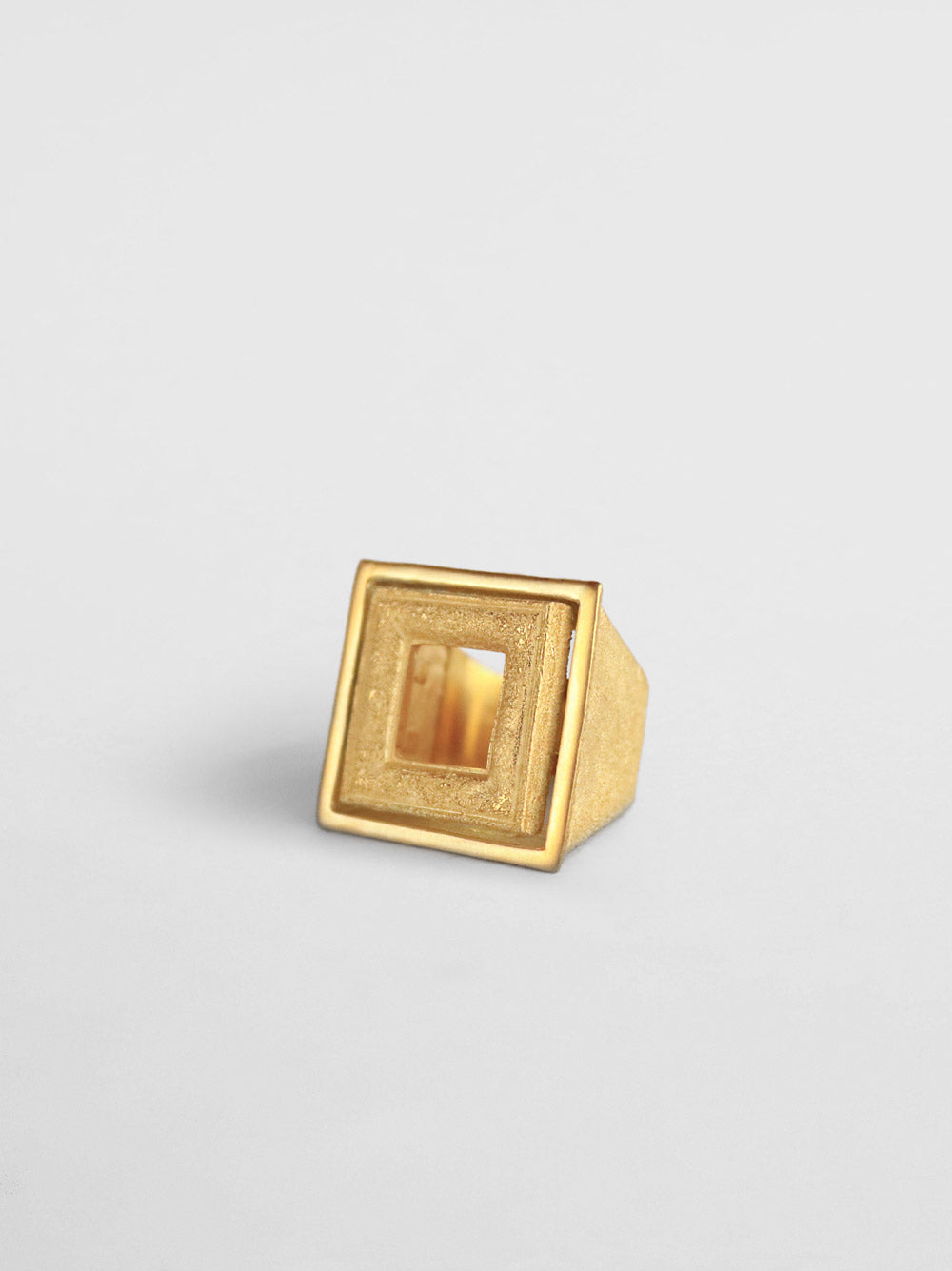 925 silver ring
Dimensions – top 25 x 25 mm
Weight ≈ 17,3 g (variable according to size)
 Find your size
The collection
FIRENZE
Florentine architecture is lauded throughout the world, the city is something of a living museum filled with majestic buildings, picturesque palaces and iconic monuments. A city most famous for its art yet, for this collection Paula Vieira is reflecting on what frames these artworks.
The Vasari Corridor connects the Palazzo Vecchio with the Palazzo Pitti and was originally constructed by a nervous Duke scared of the public. It now stands alongside the Ponte Vecchio as a symbol of strength and architectural beauty, the fortified shapes that the bridge creates are represented in a unique, statement ring that mimics the flow of the architecture along with the important bond that the bridge creates.
In a city filled with Renaissance paintings, sculptures and classical buildings its sometimes easy to forget the art that showcases them. The frames that are individually carved, engraved and gilt-edged to create a piece that is almost as beautiful as the work it supports. It's these little details that Paula has celebrated in this collection with a series of unique gold earrings and bold rings that further explore the idea of beauty in the (almost) everyday.






Firenze · Rinascità Ring
Shipping & Delivery

Portugal Mainland – €5 (Free shipping for orders over €75)

EU, Azores & Madeira – €7 (Free shipping for orders over €200)

European countries outside EU* – €16 (Free shipping for orders over €350)

US & Canada – €21 (Free shipping for orders over €500)

For more information, please read our Shipping & Delivery policy or email us at info@paulavieirajewellery.com
How to care for your jewellery

Each jewellery piece is handcrafted through manual processes and requires delicate handling.

All pieces are made of precious metals which can naturally develop a darker patina over time due to oxidation. To slow down the process, remove your jewellery before shower and intense workouts as moisture and sweat accelerate oxidation.

Clean your jewellery regularly with a soft microfibre cloth. If needed, use warm water to remove impurities and pat dry the pieces with a soft clean cloth. 

To protect the gold plating and stones from damage, avoid direct contact with perfume, soap and other beauty products while wearing your jewellery.

Store the jewellery in a dry place, ideally in a soft-lined box to protect it from scratching and impact damage.
Need help?