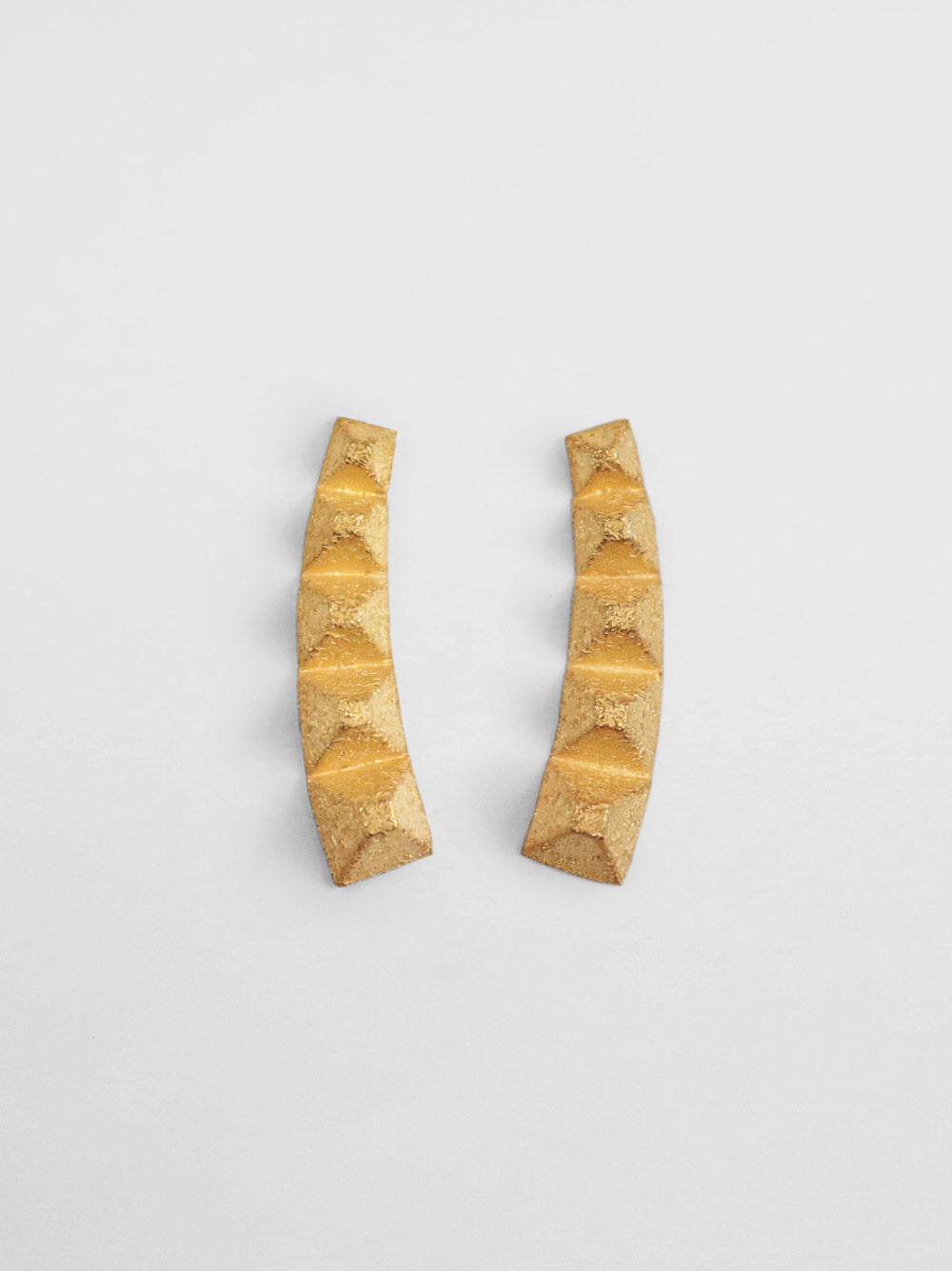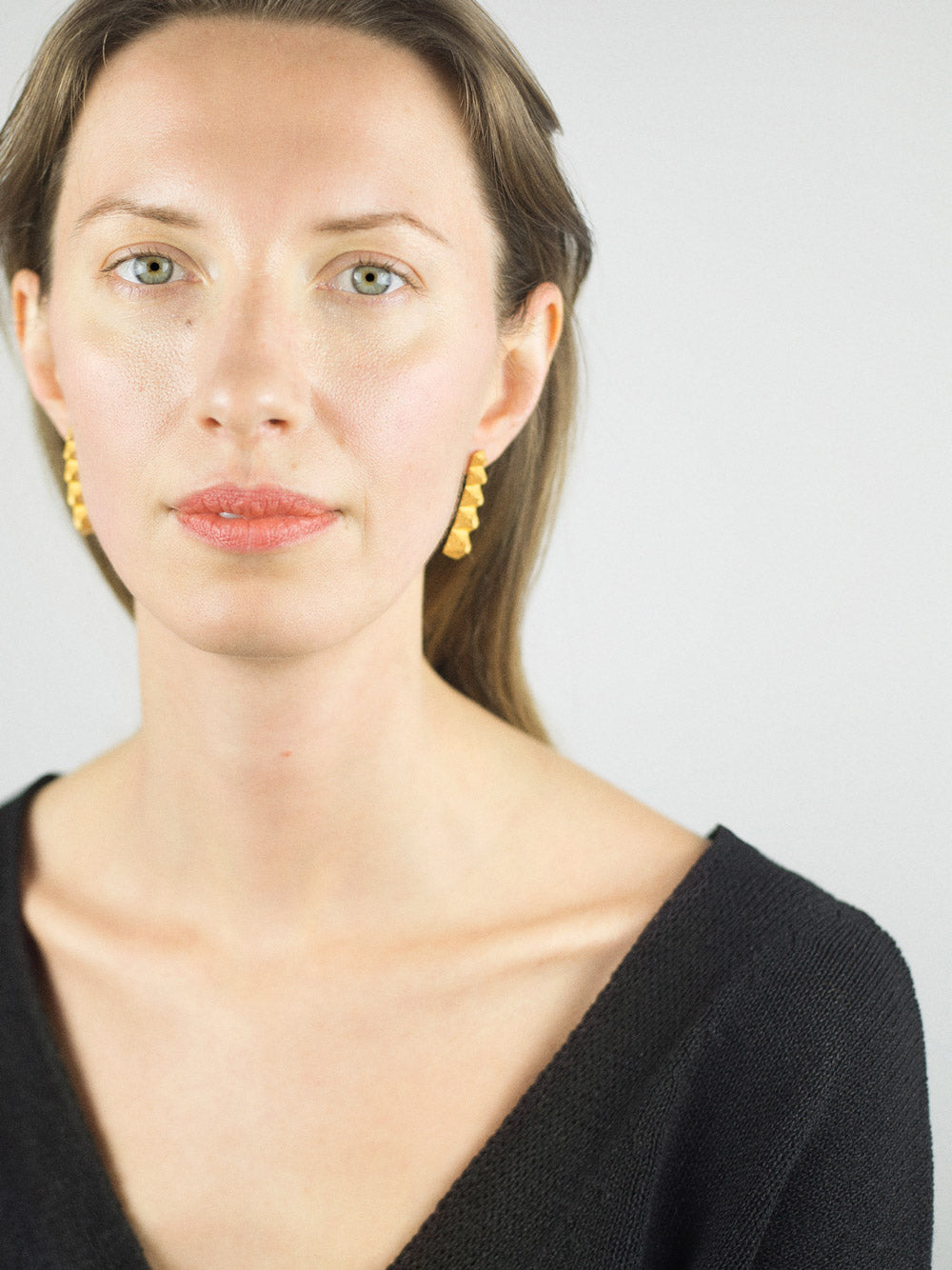 Lisboa · Alfama II Earrings
925 silver earrings
Dimensions – 35 x 8 mm
Weight 8,4 g (pair)
The collection

LISBOA
The home of Paula Vieira and the birthplace her jewellery, the Lisboa collection takes the city's famous landmarks and interprets them in her own unique style. The Portuguese capital is synonymous with ups & downs, from total collapse to complete rebuild - and nothing could symbolise its bittersweet struggles better than its iconic seven hills. Paula's love for the geography of the city and the spirit of its people has inspired a statement ring in this collection, sculpted to represent the undulating peaks of the city. Carving its way through the hills of Lisboa is the Aqueduto das Aguas Livres, a monument with deep, sweeping arches that is re-imagined in this range by a stand-out gold necklace that celebrates these distinctive vertical curves.
The Casa dos Bicos, an iconic building within the city, stands as a monument to the Portuguese Manueline style combined with the architect's love for Renaissance art. Covered in a facade of spikes, diamond-shaped stones that protrude distinctly from its exterior - the building is a gem within the city and one that Paula is shining a light on with a series of unique earrings and bold rings that mimic its off-beat style.


Lisboa · Alfama II Earrings
Shipping & Delivery

Portugal Mainland – €5 (Free shipping for orders over €75)

EU, Azores & Madeira – €7 (Free shipping for orders over €200)

European countries outside EU* – €16 (Free shipping for orders over €350)

US & Canada – €21 (Free shipping for orders over €500)

For more information, please read our Shipping & Delivery policy or email us at info@paulavieirajewellery.com
How to care for your jewellery

Each jewellery piece is handcrafted through manual processes and requires delicate handling.

All pieces are made of precious metals which can naturally develop a darker patina over time due to oxidation. To slow down the process, remove your jewellery before shower and intense workouts as moisture and sweat accelerate oxidation.

Clean your jewellery regularly with a soft microfibre cloth. If needed, use warm water to remove impurities and pat dry the pieces with a soft clean cloth. 

To protect the gold plating and stones from damage, avoid direct contact with perfume, soap and other beauty products while wearing your jewellery.

Store the jewellery in a dry place, ideally in a soft-lined box to protect it from scratching and impact damage.
Need help?